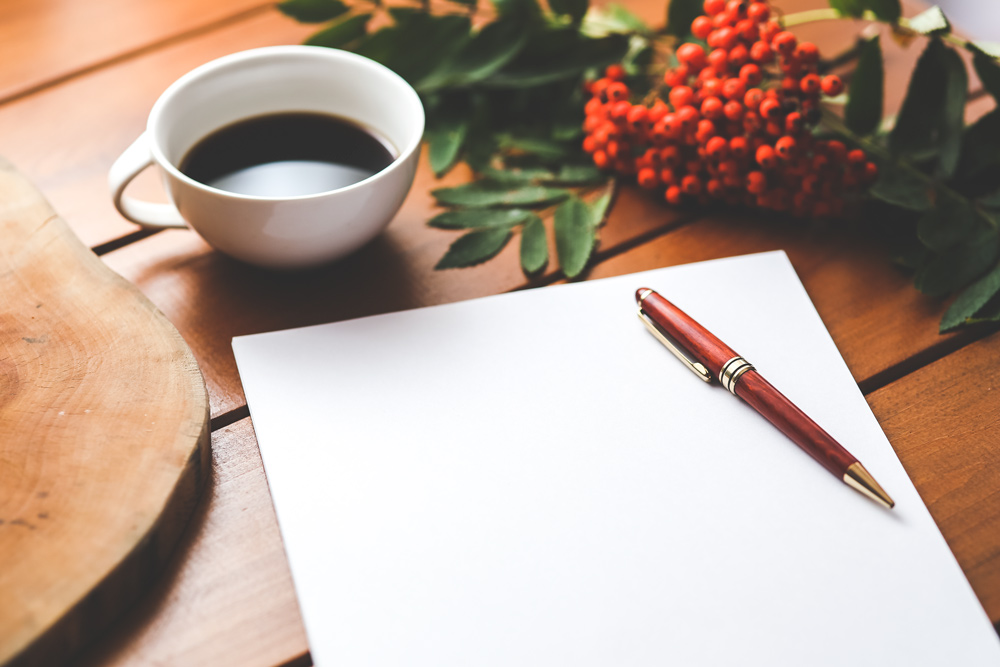 Revision Date: 9/21/2015 Questions or Comments: info@TexasDiversityFund.com

By using or accessing texasdiversityfund.com or a subdomain of any such website (each referred to herein as a "Site" and somtimes also as the "platform"), you acknowledge that you agree to and are subject to the following terms and conditions, as well as our Privacy Policy (collectively, the "Terms"). If you do not fully agree to the Terms or any other terms and conditions posted or linked to any Site, you are not authorized to access or otherwise use the Site. Under these Terms, "use" or "access" of the Site specifically includes any direct or indirect access or use of the Site or any cached version of the Site and any direct or indirect access or use of any information or content on the Site, regardless of how obtained and the term "Site" includes, without limitation, any cached version thereof.

The Site is operated by Diversity Fund, LLC, a Texas limited liability company (and a subsidiary of Global Diversity Fund, Inc.). Unless otherwise specified, the entity controlling the Site you are accessing is referred to herein as "Diversity Fund," "we," "us" or "our".

You should read through all the Terms carefully. The Terms constitute a legally binding agreement between you and Diversity Fund. If you do not agree to the Terms you may not use the Site or any services provided on the Site. By using the Site and our services, you accept these Terms. You are not authorized to use this Site unless you are at least 18 and able to enter into legally binding contracts. We do not knowingly collect the information of anyone under the age of 18.

The Site is an online intermediary platform where crowdfunded deals, including securities, are offered for sale by Issuers in accordance with the exemption from securities registration requirements contained in Rule 139.25 of the Texas Administrative Code promulgated by the Texas State Securities Board (the "Texas Crowdfunding Rules") and Rule 147 promulgated by the United States Securities and Exchange Commission.

Diversity Fund is not a broker-dealer or investment advisor, and is not responsible for the activities of our Users. The Site is strictly limited to Texas-based Issuers and Investors, as provided under the Texas Crowdfunding Rules. Diversity Fund may, in its sole discretion, refuse to offer the Site to any person or entity and change its eligibility criteria at any time, provided such refusal or change does not violate the Texas Crowdfunding Rule or any other applicable law.

The Site is a Platform; We're Not a Party to Agreements between Users

We urge all users to be responsible about their use of the Site and any transaction entered into via the Site. Diversity Fund acts as a platform to allow Texas businesses (each, an "Issuer") to offer opportunities to make contributions, lend money, or purchase equity interests (collectively, "Deals") to potential contributors, lenders, and equity investors (each, an "Investor" and, collectively with the Issuers, the "Users"). We may also allow other tools or services to allow Users to manage their relationships between each other or enter into other agreements or transactions.

We are not a party to any agreement between Users, which is true even though the Site allows Users to enter into Deals and may provide other ancillary products or services.

Users agree that they are responsible for, and agree to abide by, all laws, rules, and regulations applicable to their use of the Site, their use of any tool, service, or product offered on the Site and any transaction they enter into on the Site or in connection with their use of the Site.

We conduct background checks and participate in other activities in an effort to preclude potentially fraudulent or other illegal activity from occurring on the Site and as required by the Texas Crowdfunding Rules. However, we assume no liability or obligation to take any such measures or actions, except as required by the Texas Crowdfunding Rules and other applicable laws. We do not provide any warranty against harms or negative results or actions that result from use of the Site.

Application of the Texas Crowdfunding Rules

The Site is subject to legal and regulatory restrictions set by the Texas State Securities Board, including (but not limited to):


• Access to and participation in offers and sales of securities offerings on this portal are limited to Texas residents;
Furthermore, the Texas Crowdfunding Rules require us to notify you that:
•There is no ready market for the sale of the securities acquired from this portal; it may be difficult or impossible for an investor to sell or otherwise dispose of an investment. An investor may be required to hold and bear the financial risks of an investment indefinitely.
•The securities listed on the portal have not been registered under federal or state securities laws and, therefore, cannot be resold unless the securities are registered or qualify for an exemption from registration under federal and state law.
•In making an investment decision, investors must rely on their own examination of the issuer and the terms of the offering, including the merits and risks involved;
•No federal or state securities commission or regulatory authority has confirmed the accuracy or determined the adequacy of the disclosure statement or any other information on this portal.
•Diversity Fund does not offer investment advice or recommendations on any of the businesses or deals on this portal. Additionally, Diversity Fund does not hold, manage, possess, or otherwise handle investor funds or securities, which are instead managed by a third-party escrow service.
Other legal and regulatory restrictions apply.
Limited License to Use the Site
Users are granted a limited, revocable, non-exclusive license to access the Site and the content and services provided on the Site solely for the purpose of listing Deals, searching for Deals, contributing or investing in Deals, or researching (for the purpose of inquiring about listing, contributing, or investing in Deals), participating in an interactive area hosted on the Site, or for any other purpose clearly stated on the Site, all in accordance with these Terms. Any use of the Site that is not for one of these purposes or otherwise in accordance with the Terms or as otherwise authorized by us in writing is expressly prohibited.
Unauthorized Uses of the Site
The license to use the Site granted to Users in these Terms does not include any right of collection, aggregation, copying, scraping, duplication, display, or derivative use of the Site nor any right of use of data mining, robots, spiders, or similar data gathering and extraction tools without our prior written permission; provided, however, that a limited exception from the foregoing exclusion is provided to general purpose internet search engines that use tools to gather information for the sole purpose of displaying hyperlinks to the Site, provided they each do so from a stable IP address or range of IP addresses using an easily identifiable agent and comply with our robots.txt file. "General purpose internet search engine" does not include a website or search engine or other service that provides investment listings, or any subset of the same, or which is in the business of providing other services that compete with us.
Unauthorized uses of the Site also include (without limitation) those listed below. You agree not to do any of the following, unless otherwise previously authorized by us in writing:
•Any commercial use (other than by Users with fully completed Account Information in good standing (a "valid subscription") or by persons pursuant to a valid license related to the Site;
•Any use of the Site or the tools and services on the Site for the purpose of contributing to, lending to, or investing in Issuers, other than via a Deal listed under a valid subscription;
•Copy, reproduce, upload, post, display, republish, distribute, or transmit any part of the Site's content in any form whatsoever;
•Reproduce any portion of the Site on your website or otherwise, using any device including, but not limited to, use of a frame or border environment around the Site, or other framing technique to enclose any portion or aspect of the Site, or mirror or replicate any portion of the Site;
•Deep-link to any portion of the Site without our express written permission;
•Modify, translate into any language or computer language, or create derivative works from, any content or any part of the Site;
•Reverse engineer any part of the Site;
•Sell, offer for sale, transfer, or license any portion of the Site in any form to any third parties;
•Use any robot, spider, scraper, other automatic device, or manual process to monitor, copy, or keep a database copy of the content or any portion of the Site;
•Use the Site and its inquiry functionality other than to list and/or research Deals, to make legitimate inquiries to our Users, or any other use expressly authorized on the Site;
•Use the Site or post or transmit information via the Site that is in any way false, fraudulent, or misleading, including making any reservation or inquiry under false pretenses, or taking any action that may be considered phishing or that would give rise to criminal or civil liability;
•Post or transmit any unlawful, threatening, abusive, libelous, defamatory, obscene, vulgar, indecent, inflammatory, sexually explicit, pornographic, or profane material;
•Violate, plagiarize, or infringe the rights of us or third parties including, without limitation, copyright, trademark, patent, trade secrets, rights of publicity or privacy, or any other intellectual or proprietary rights; or
•Use or access the Site in any way that, in our sole discretion, adversely affects or could adversely affect the performance or function of the Site or any other system used by us or the Site.
If you are aware of or experience any content, activity, or communication through or in connection with the Site that appears to be in violation of the above restrictions, or in violation of any other provision of these Terms, we ask that you please inform us of any such violation by contacting us as set forth under "Contact Us" below.
Proprietary Rights and Downloading from the Site
The Site and all content and information on the Site are protected by copyright as a collective work and/or compilation, pursuant to applicable U.S. and international copyright laws and conventions and database rights. You agree to abide by any and all copyright notices, information, or restrictions contained in or relating to any content on the Site. Copying, storing, or otherwise accessing the Site or any content on the Site for other than for your personal, noncommercial use (other than in accordance with a valid subscription) is expressly prohibited without prior written permission from us.
As part of the contribution or investment inquiry process, for your own personal, noncommercial use and not for further distribution, you may download, display, and/or print one copy of any portion of the Site. You may not modify the same, and you must reproduce our copyright notice in the form displayed on the relevant portion(s) of the Site that you desire to download, display, or print.
E-mail Addresses and Data; Our Privacy Policy; Data Transmittal
When you provide your e-mail address to us in connection with your use or access to the Site, any service or tool provided on the Site, or otherwise, you agree to allow us and our affiliates to add your e-mail address to our database of Users. You may receive one or more promotional e-mails from either the Site or a website of one of our affiliates. You are welcome to opt not to receive such promotional e-mails from the Site or our affiliates' websites at any time. Please review the Privacy Policy for more information regarding our email and other data collection practices and safeguards, and how to opt not to receive such emails. Your use of the Site signifies your acknowledgment of, and agreement, with our Privacy Policy.
Each user acknowledges and agrees that, regardless of such user's physical location, we may store and process any data transmitted to the Site from such user at locations both within and outside of the United States.
In the event that you use any of our tools that we may from time to time offer that integrate in any way with a third party website to which you have provided data or information, you acknowledge and agree that such third party website shall be responsible for how the data or information you have provided to such website is handled.
Responsibility for Deal Listings and Other User Contributed Content; Participation in Interactive Forums
We have no duty to pre-screen User-provided Site content, which includes (without limitation) Deal listings and communications in an interactive "chat room," community, forum, or blog (each an
"Interactive Forum"
), or any other content provided by a User to the Site (collectively,
"user contributed content"
). We are not responsible for user contributed content.
"User contributed content"
also includes information that a user or any other person provided to a third party website or mobile application which is then provided to our Site by a tool we offer.
We reserve the right to decline to permit the posting on the Site of, or to remove from the Site, any user contributed content that fails to meet our content guidelines, any other guidelines posted on the Site, or if it otherwise violates these Terms, each as determined in our discretion. We may also remove user contributed content if it is brought to our attention, such as by notice given to us by a User or any third party that any part of these Terms, or any other requirements governing the posting of such content, has/have been apparently breached in respect of such content, as determined in our discretion. Finally, we reserve the right (but do not assume the obligation) to edit or modify user contributed content in a non-substantive manner solely to cause the content to comply with our content guidelines or formatting requirements or to provide as a service to Users the creation or improvement of Deal listings, but only to the extent permitted by the Texas Crowdfunding Rules and other applicable laws. Users remain responsible for reviewing their user contributed content to ensure it is accurate and not misleading.
User contributed content must, among other things:
•not infringe anyone's rights, violate the law, or otherwise be inappropriate;
•not include personal information that can be used to identify or contact any person;
•not include promotional content that would promote websites, businesses, services, or products unaffiliated with the contributing user or this Site without our express permission;
•not contain obscene, abusive, discriminatory, or illegal content; and
•not be false or misleading.
All user contributed content on the Site is the sole responsibility of the contributing User and we specifically disclaim any and all liability arising from the alleged accuracy of user contributed content or any alleged breaches of contract on a User's part. We may from time to time provide or facilitate services to Users to create or improve the quality of their Deal listings, but only to the extent permitted by the Texas Crowdfunding Rules and other applicable laws. We also may from time to time create new, or otherwise change, the descriptions we use to identify Deals in their listings and search results. Consequently, we may change the description associated with any Deal listing, but we assume no responsibility to verify Deal listing content.
Each User represents and warrants that they own or otherwise control and have all legal rights to the User's submission and the name or other identifier used in connection with such submission including, but not limited to, all the rights necessary to provide, post, upload, input, or submit the user contributed content. We reserve the right to request a proof of ownership or permission, and to refuse to post user generated content without such proof or if such proof is, in our sole discretion, insufficient.
By submitting or authorizing user contributed content, you grant to us and our affiliates a perpetual, worldwide, irrevocable, unrestricted, non-exclusive, royalty-free, and fully paid-up license to use, copy, license, sublicense (through multiple tiers), adapt, distribute, display, publicly perform, reproduce, transmit, modify, edit, and otherwise exploit the copy, the photographs, and the likenesses (if any) of any of your user contributed content, in connection with our business or the business of our affiliates. Notwithstanding the foregoing, following the termination or expiration of a Deal listing, we will not continue to display the user contributed content that was displayed in such listing.
You further grant us and our affiliates the ability to copyright and protect the user contributed content, including the images, copy, and content available via any User's listing, from the unauthorized use by unaffiliated third parties who may, from time to time, attempt to pirate such information via electronic or other means. This includes, but is not limited to, the right to file suit to seek injunctive relief to protect such material. You further agree to assist us, at our expense and control, to protect such copyrighted material from unauthorized redistribution.
You agree that we may sublicense all the rights granted to us under these Terms to one or more third parties we may contract with to display all or part of the User's Deal listing or otherwise provide promotional or other services related to our business.
Further, each User agrees that we may reproduce in whole or in part any photographic material supplied by such User in the promotion of either such User's Deal or the promotion of the Site.
In the event that it is determined that you retain any rights of attribution, integrity, or any other moral rights in any user contributed content, you hereby declare that you do not require that any personally identifying information be used in connection with the user contributed content or any derivative works thereof and that you have no objection to the publication, use, modification, deletion, or exploitation of the user contributed content by us or our affiliates.
We adhere to strong principles of privacy. You agree that we may access and use your user contributed content in accordance with these Terms (including our Privacy Policy) and we agree that we will only disclose your user contributed content in accordance with these Terms (including our Privacy Policy).
Social Media or Third Party Websites
If the Site offers a tool or service which allows us to access or use any profile or other information about you that you have provided to Facebook or another third party website (each a "Social Media Site") and you decide to use such a tool or service, you acknowledge and agree that:
• The information or content that is a part of your Social Media Site profile, which you have designated as "public" (or any similar designation) (such information or content referred to herein as "Social Media Content") may be accessed and used by us in connection with the Site;
• The Social Media Content will be considered "user generated content" under these Terms and both you and we shall have the same rights and responsibilities as you and we have with respect to user generated content under these Terms;
• In the event that the Social Media Content was for any reason misclassified with a public or similar designation or is otherwise inaccurate or to which you do not agree with for any reason, you agree to work with the Social Media Site to make any changes or resolve any disputes and acknowledge that we will not be able to provide you with recourse; and
• The operation of your profile and account with and on the Social Media Site shall continue to be governed by the terms and conditions and privacy policy of such Social Media Site.
Links to Third Party Sites
The Site may contain links and pointers to other Internet sites, resources, and sponsors of the Site. Links to and from the Site to other third-party sites, maintained by third parties, do not constitute an endorsement by us of any third parties, the third-party sites, or the contents thereof. We may also provide tools to allow interaction between the Site and a third party site, such as a Social Media Site. We are not responsible in any way for such third-party sites or resources and your use of such sites and resources will not be governed by these Terms.
Disclaimers
THE SITE, INCLUDING ALL CONTENT, SOFTWARE, FUNCTIONS, MATERIALS, AND INFORMATION MADE AVAILABLE ON OR ACCESSED THROUGH THE SITE, IS PROVIDED "AS IS." TO THE FULLEST EXTENT PERMISSIBLE BY LAW, WE MAKE NO REPRESENTATIONS OR WARRANTIES OF ANY KIND WHATSOEVER FOR THE CONTENT ON THE SITE OR THE MATERIALS, INFORMATION, AND FUNCTIONS MADE ACCESSIBLE BY THE SOFTWARE USED ON OR ACCESSED THROUGH THE SITE, FOR ANY PRODUCTS OR SERVICES OR HYPERTEXT LINKS TO THIRD PARTIES, OR FOR ANY BREACH OF SECURITY ASSOCIATED WITH THE TRANSMISSION OF SENSITIVE INFORMATION THROUGH THE SITE OR ANY LINKED SITE, EVEN IF WE BECOME AWARE OF ANY SUCH BREACHES. FURTHER, WE EXPRESSLY DISCLAIM ANY EXPRESS OR IMPLIED WARRANTIES, INCLUDING, WITHOUT LIMITATION, NON-INFRINGEMENT, MERCHANTABILITY, FITNESS FOR A PARTICULAR PURPOSE OR ACCURACY.

YOU ACKNOWLEDGE AND AGREE THAT ANY TRANSMISSION TO AND FROM THIS SITE IS NOT CONFIDENTIAL AND YOUR COMMUNICATIONS OR USER CONTRIBUTED CONTENT MAY BE READ OR INTERCEPTED BY OTHERS. YOU FURTHER ACKNOWLEDGE AND AGREE THAT BY SUBMITTING COMMUNICATIONS OR USER CONTRIBUTED CONTENT TO US AND BY POSTING INFORMATION ON THE SITE, INCLUDING DEAL LISTINGS, NO CONFIDENTIAL, FIDUCIARY, CONTRACTUALLY IMPLIED, OR OTHER RELATIONSHIP IS CREATED BETWEEN YOU AND US OTHER THAN PURSUANT TO THESE TERMS.

YOU ACKNOWLEDGE AND AGREE THAT YOU WILL NOT HOLD OR SEEK TO HOLD US OR ANY THIRD PARTY PROVIDER RESPONSIBLE FOR THE CONTENT PROVIDED BY ANY USER, AND YOU FURTHER ACKNOWLEDGE AND AGREE THAT WE ARE NOT A PARTY TO ANY DEAL TRANSACTION OR OTHER TRANSACTION BETWEEN USERS OF THE SITE. WE HAVE NO CONTROL OVER AND DO NOT GUARANTEE THE PERFORMANCE OF ANY INTEREST OFFERED THE TRUTH OR ACCURACY OF ANY DEAL LISTING OR OTHER CONTENT PROVIDED ON THE SITE.
Release; Indemnification
IN THE EVENT THAT YOU HAVE A DISPUTE WITH ONE OR MORE OTHER USERS OF THE SITE (INCLUDING, WITHOUT LIMITATION, ANY DISPUTE BETWEEN USERS REGARDING ANY TRANSACTION OR USER CONTRIBUTED CONTENT) OR ANY THIRD PARTY WEBSITE THAT MAY BE LINKED TO OR FROM OR OTHERWISE INTERACT WITH THE SITE (INCLUDING WITHOUT LIMITATION ANY SOCIAL MEDIA SITE), YOU HEREBY AGREE TO RELEASE, REMISE, AND FOREVER DISCHARGE DIVERSITY FUND AND ITS AFFILIATES, EACH OF THEIR RESPECTIVE AGENTS, DIRECTORS, OFFICERS, EMPLOYEES, AND ALL OTHER RELATED PERSONS OR ENTITIES (COLLECTIVELY, THE "INDEMNIFIED PARTIES") FROM ANY AND ALL MANNER OF RIGHTS, CLAIMS, COMPLAINTS, DEMANDS, CAUSES OF ACTION, PROCEEDINGS, LIABILITIES, OBLIGATIONS, LEGAL FEES, COSTS, AND DISBURSEMENTS OF ANY NATURE WHATSOEVER, WHETHER KNOWN OR UNKNOWN, WHICH NOW OR HEREAFTER ARISE FROM, RELATE TO, OR ARE CONNECTED WITH SUCH DISPUTE, YOUR USE OF THE SITE, YOUR BREACH OF ANY OF THESE TERMS, AND/OR VIOLATION OF ANY LAWS.

YOU HEREBY AGREE TO INDEMNIFY, DEFEND AND HOLD HARMLESS THE INDEMNIFIED PARTIES FROM AND AGAINST ANY AND ALL LIABILITY AND COSTS INCURRED BY THE INDEMNIFIED PARTIES IN CONNECTION WITH ANY CLAIM ARISING OUT OF YOUR USE OF THE SITE OR OTHERWISE RELATING TO THE BUSINESS WE CONDUCT ON THE SITE, ANY CONTENT POSTED BY YOU OR ON YOUR BEHALF OR POSTED BY OTHER USERS OF YOUR ACCOUNT TO THE SITE, ANY USE OF ANY TOOL OR SERVICE PROVIDED BY A THIRD PARTY PROVIDER, ANY USE OF A TOOL OR SERVICE OFFERED BY US THAT INTERACTS WITH A THIRD PARTY WEBSITE, INCLUDING WITHOUT LIMITATION ANY SOCIAL MEDIA SITE OR ANY BREACH BY YOU OF THESE TERMS OR THE REPRESENTATIONS, WARRANTIES, AND COVENANTS MADE BY YOU HEREIN, INCLUDING WITHOUT LIMITATION, ATTORNEYS' FEES AND COSTS. YOU SHALL COOPERATE AS FULLY AS REASONABLY REQUIRED IN THE DEFENSE OF ANY CLAIM.

WE RESERVE THE RIGHT, AT OUR OWN EXPENSE, TO ASSUME THE EXCLUSIVE DEFENSE AND CONTROL OF ANY MATTER OTHERWISE SUBJECT TO INDEMNIFICATION BY YOU AND YOU SHALL NOT IN ANY EVENT SETTLE ANY MATTER WITHOUT OUR WRITTEN CONSENT.

Jurisdiction; Choice of Law and Forum; Time Limit

ANY AND ALL SERVICES AND RIGHTS OF USE HEREUNDER ARE PERFORMED, PERFORMABLE AND/OR SOLD IN THE STATE OF TEXAS, UNITED STATES OF AMERICA, AND YOU IRREVOCABLY AGREE AND CONSENT THAT ANY CAUSE OF ACTION YOU MAY SUBMIT IN CONNECTION WITH YOUR USE OF THE SITE OR PURSUANT TO THESE TERMS WILL BE FILED IN THE STATE OR FEDERAL COURTS IN TRAVIS COUNTY, TEXAS WHICH YOU ACKNOWLEDGE, CONSENT TO, AND AGREE WILL BE THE EXCLUSIVE FORUM AND VENUE FOR ANY LEGAL DISPUTE BETWEEN YOU AND US. YOU ALSO AGREE THAT ANY DISPUTE BETWEEN YOU AND US WILL BE GOVERNED BY THE LAWS OF THE STATE OF TEXAS, WITHOUT REGARD TO CONFLICT OF LAWS PRINCIPLES.
Additional Terms and Conditions
Account and Login Credentials. You must set up an account (an "Account") to use the Site as an Issuer or Investor, by providing the information required ("Account Information") and creating a username and password (your "Credentials"). Each User may establish only one Account. If there is more than one individual associated with a User (such as a joint owners or employees) then each such individual must establish separate Credentials if directed by us. You represent and warrant to Diversity Fund and to each other User that your Account Information is accurate and complete. You agree to keep your Account Information up to date at all times. You agree that Diversity Fund may use your Account Information as described in these Terms (including the Privacy Policy). You are responsible for maintaining the confidentially of your Credentials and are responsible for all activities that occur through the use of your Credentials. You agree to notify Diversity Fund immediately if you believe the confidentiality of your Credentials has been compromised or if you suspect unauthorized use of your account. You agree that Diversity Fund will not be liable for any loss or damage arising from unauthorized use of your Credentials. You agree that Diversity Fund may disclose your Account Information and other information it may have about you and your User Content to fully cooperate with any law enforcement authorities or legal process, such as a subpoena or hold request.
Unsupervised Children. Children 18 and under are not eligible to use Diversity Fund services without participation and supervision of a legal parent or guardian. Diversity Fund is not a site meant for children, and we do not provide privacy measures designed to protect children when using the Internet unsupervised. Diversity Fund also does not knowingly target children under the age of 13 and makes reasonable efforts to ensure that this does not occur across any campaigns it runs on behalf of advertisers or for its own marketing.
Other Sites Policies. Diversity Fund has no control over, nor does it bear any of the responsibility for the privacy policies and/or content of any sites or advertisers linked to or on Diversity Fund's website, or the cookies these sites might set in your browser.
Contact Us. If you have any questions about these Terms (including the Privacy Policy), the practices of this site, or your dealings with this site, you can contact info@TexasDiversity Fund.com.
Businesses and Deals. Diversity Fund is designed to be used as a portal to connect for-profit businesses to contributors and investors. Companies using Diversity Fund are not permitted to create deals to raise funds for illegal activities, to cause harm to people or property, or to scam others. Users must comply with all applicable laws and regulations in connection with their Deals, including specific requirements of Rewards, Lending, and Equity offerings and shall not make any false or misleading statements in connection with their offerings.
The following uses are not permitted:
• Individual or personal financing.
• Non-profit association fundraising.
• Political fundraising.
• Government deals or fundraising.
• Contests, coupons, gambling and raffles
• Fundraising for businesses in the following business sectors: (i) pornography, (ii) weapons, and weapon accessories, (iii) items promoting hate, discrimination, personal injury, death, damage, or destruction to property, (iv) real estate deals (unless in combination with a business offering, such as the purchase of property to operate the business)
Community Guidelines.
Diversity Fund is not a place for hatred, abuse, discrimination, disrespect, profanity, meanness, harassment, spam or soliciting others outside of the Diversity Fund platform. Do not:
• use Diversity Fund to promote violence, degradation, subjugation, discrimination or hatred against individuals or groups based on race, ethnic origin, religion, disability, gender, age, veteran status, sexual orientation, or gender identity;
• post images or videos that are sexually explicit or post links to sites that contain sexually explicit material or show people being hurt or degraded;
• spam the comments sections or other users with offers of goods and services or inappropriate messages;
• engage in any activity that interferes with or disrupts the proper working of the services of the Site; or
• take any action that imposes an unreasonable load on the Site.
Diversity Fund reserves the right to remove Deals, and terminate User Accounts for such activities.